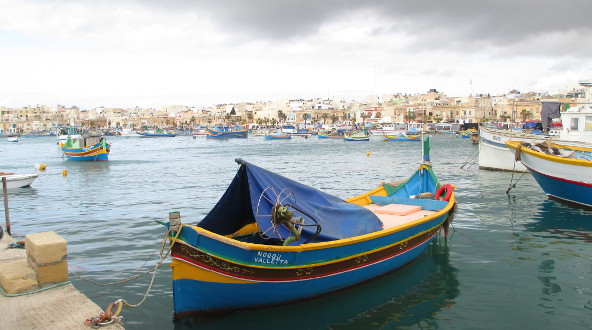 Last month, I had the divine pleasure of spending almost a week exploring and eating my way through Malta and her sister island Gozo. Just a short hop from most major cities in Europe, I found this little island country has so much to do and see…who knew?!

From around 5200 B.C., the archipelago was home to a unique temple-building civilization, and Malta and Gozo's temples are thought to be the oldest free standing man made structures known to exist. These sites are really awesome - but that's not all. The more recent history of the islands' association with the Knights of Malta, as well as its role in various wars due to its strategic location in the Med, make it a historical mecca of sorts.

The people are so warm and welcoming and the food was fresh and delicious everywhere I went. Hiking, biking, touring and exploring. Ahh….Malta. There are many hotels and properties to choose from. I stayed at Corinthia Palace and loved everything about it, especially the staff. Their restaurant - "Villa Corinthia" - is outstanding. The chef, Stefan Hogan, is a true master of everything "food."
I felt like I was leaving family when I had to return home. The cost of living is relatively low compared to the rest of Europe, so prices were noticeably less than one would expect. Great destination and one I now recommend to my clients looking for something new and exciting to add to a European adventure.
Categories Europe, International, Vacation experiences
Tags Malta