I'm stuck in Portland, Maine for a day… HELP!
So, you've got a day to kill in Portland, ME. You think you've got a problem…
It turns out…This is your lucky day!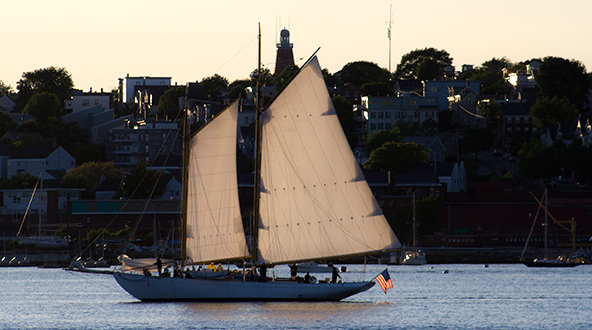 Stay at The Pomegranate Inn, a sweet, cozy B & B, the kind you've read about. They have eight rooms, include a very nice breakfast in the room rate and they're located in the lovely residential West End.
Start with breakfast at Becky's, a Portland institution.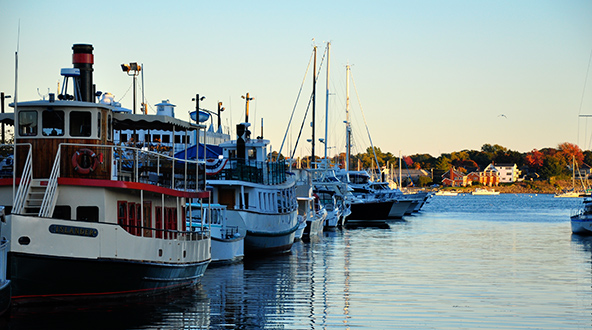 If you're an early riser - real early, like 4:00 a.m. early - you might sit with a local fisherman…Great food, great value. (390 Commercial St, Portland, ME 04101)
Walk to the other end of commercial street and get on the 10:00 a.m. Casco Bay Mailboat run. It takes 2.5 to 3.5 hours. It's a beautiful and entertaining ride through just a few of the Calendar Islands of Casco Bay. One of the best bargains around.
http://www.cascobaylines.com/maine-boat-tours/scenic-harbor-cruises/mailboat/
LUNCH TIME!
Walk up to Miccuci's Market at 45 India St. Prepare to wait, standing in line, for 20-30 minutes for a piece of delicious pizza. Just have one. Save yourself for dinner and besides, just a taste of this pizza will make you want to come back.
You'll need a little rest…
Walk to the opposite end of the city from where you stayed last night – the Eastern Prom. It's a beautiful spot to watch the harbor, the boats, the people, or read or take a nap….
When you're ready….
Walk back towards town to Eventide Oyster Co. for a little pick-me-up.
Really fresh, great/interesting choices… knowledgeable staff and lovely wine choices to pair with the oysters!
http://www.eventideoysterco.com/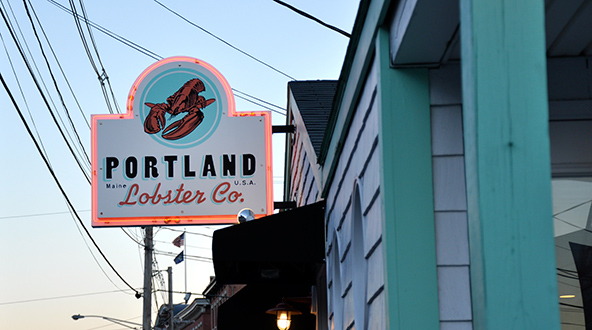 Now that you're all geared up, walk a few more steps to one of the best restaurants anywhere…Fore Street. Unless you know the owner or the mayor of Portland, you won't be able to get a reservation so just wait for a seat at the bar. It'll take a while, but it's worth it. And, the bar is really comfortable and friendly.
288 Fore St, Portland, ME 04101
(207) 775-2717
OK… just one more stop… waddle over to Novare Res Bier Café… this place has some great beers and it's hidden away behind a bank, off a parking lot. It's got a great vibe and some good noshes (I have NO idea how you could even think about eating at this point, but go ahead….) and, again, very friendly.
Well, if you made it this far, you're a trooper… Off to bed with you!
Categories Domestic, New England
Tags food, Portland, Maine